BMW Enthusiast
Posts: 9035
Joined: 14 Oct 2011, 20:55
Car model: E46 330ci Vert
Location: London
Location: London
MODS TEAM
Sam
BMW Enthusiasts is a
free
club for everything BMW related
E46 330ci Vert
Check out our new home page! >>
BMW Forum
---
Site Owner
Posts: 23447
Joined: 12 Oct 2011, 13:22
Car model: 135i M Sport
Isetta 300
Location: Bucks
Location: Buckinghamshire
Contact:
£12k and 9-bids for a left-hooker?

Either somethings 'afoot' or I'm off the pace. A good E36 Evo only fetches £8K?
---
BMW Enthusiast
Posts: 11121
Joined: 17 Oct 2011, 14:24
Car model: '98 E36 323iSE Touring
'12 F31 330d Touring
Location: Reading, Berks.
I could be wrong but I think it might even be a US import because that's not a European M3 lump.... Got what looks to be an M50 manifold on it which would indicate that it's possibly an American version because they were supplied with warmed-over versions of the M5x blocks, not the S5x blocks used in Europe..... :/
I certainly won't be parting with my hard-earned for it, and certainly not at that money!!!
aka Andy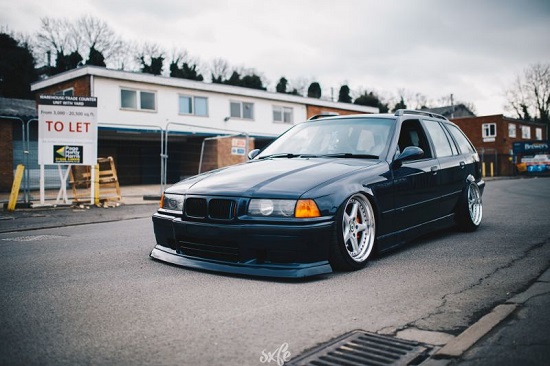 BMW Forum UK
---
BMW Enthusiast
Posts: 1904
Joined: 01 Feb 2013, 19:32
Car model: E46 M3 Vert
E34 520i SE Touring
Porsche 944 2.7
What you need to remember is that cars are much more expensive used in France for instance. I'd say it's people bidding to export it out. One of our crane drivers is Italian and you'll pay double for most equivalent cars in Europe . And the euro gets more pounds now.
---