Hi folks
I used to own a white 325i convertable to which I swapped it for a classic Impreza WRX (was my 4th scoob) which I sold and waited about a month for something to take my fancy to which the day van did.
It's not in great condition, but pretty sound and as the body is galvanized, makes quite a bit of difference with our naff weather
So it's a 4.3 V6 auto with an LPG conversion. Does around 25 miles to the gallon (if driven like an old fart, to which I fit the criteria). And with LPG near me at 47.9p per gallon, I can't complain too much.It's a 7 seater with the middle chairs being captains chairs which is quite handy for when I fill it with my fishing gear. The rear bench seat folds down in to a double bed, even better for those great/groovy nights
Blue leather seats, blue carpet and door cards. Wooden paneling and limo lights in the rear. The back box fell off on me when I was in Somerset and when I got home I had a side exit made for it.
Plans if I keep it long enough (would be a miracle) is to get dual side exit pipes, lower/stiffen the suspension with 20" wheels instead of the 15" ones that are there atm. Need to get the windows tinted with a darker tint and make the curtains that I bought the material for. Bonnet needs sorting as it flung up on the last owner at 50mph. It's bent on the corners so need to get a new one. Oh and the whole van could really do with re-spray
Oh and I got an awning for it, so I can do some camping
lol
Think that's about it for now and here it is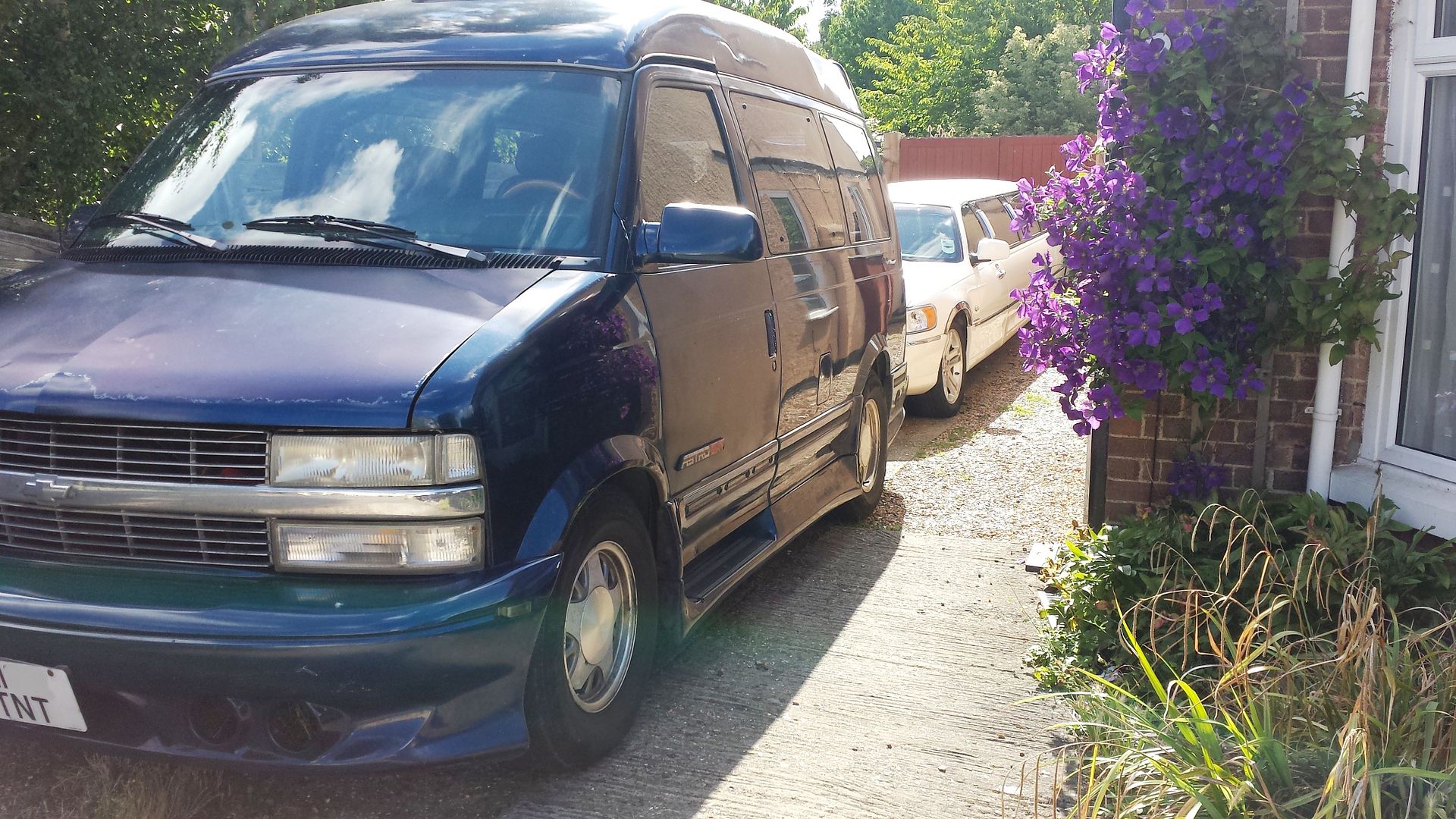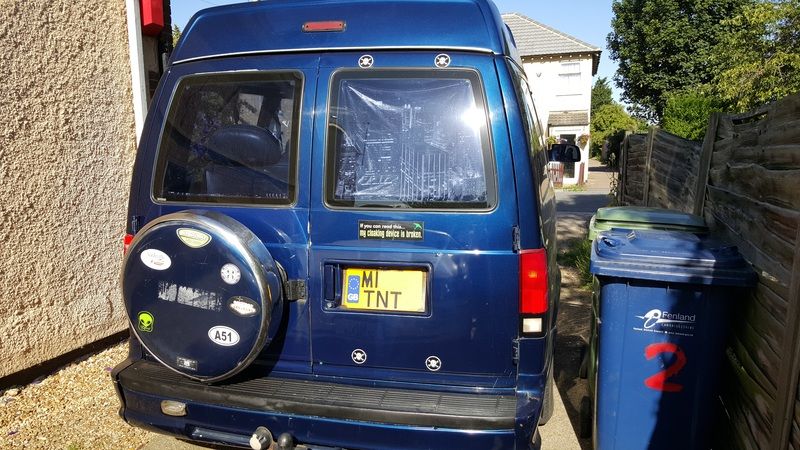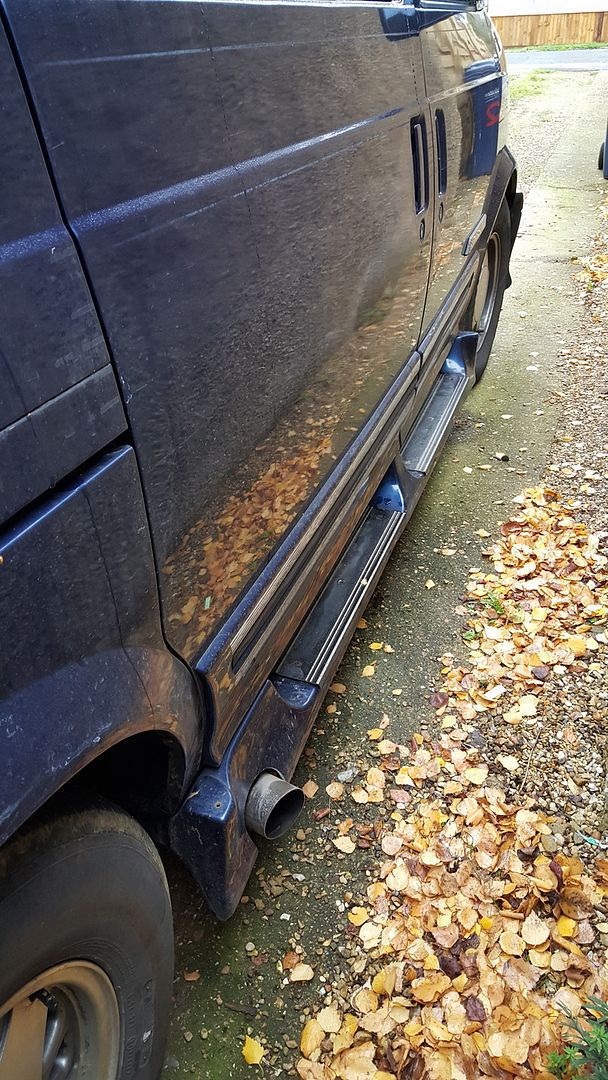 Side exit