BMW Enthusiast
Posts: 209
Joined: 20 May 2012, 21:51
Car model: 328 compact
1983 318is
Location: London
Last edited by
mt200ish
on 02 Aug 2016, 22:28, edited 1 time in total.
Bavarian Built Bastardised Beyond Drivability in Britain
---
BMW Enthusiasts Ladies
Posts: 6665
Joined: 18 Oct 2011, 12:17
Car model: F22 M235i
E63 635d
+ 8
Location: Bath
Location: Bath
Looks a nice day out. Were there plenty of cars and clubs there?


Sent from Lizzie's iPhone using Tapatalk
---
Site Owner
Posts: 23463
Joined: 12 Oct 2011, 13:22
Car model: 135i M Sport
Isetta 300
Location: Bucks
Location: Buckinghamshire
Contact:
I hear about this every year - a real blast apparently, but Wednesday afternoons??.................
---
BMW Enthusiast
Posts: 11121
Joined: 17 Oct 2011, 14:24
Car model: '98 E36 323iSE Touring
'12 F31 330d Touring
Location: Reading, Berks.
looks like a good turnout... So odd on a Wednesday afternoon though!!
That CSL looks the dogs danglies!!
aka Andy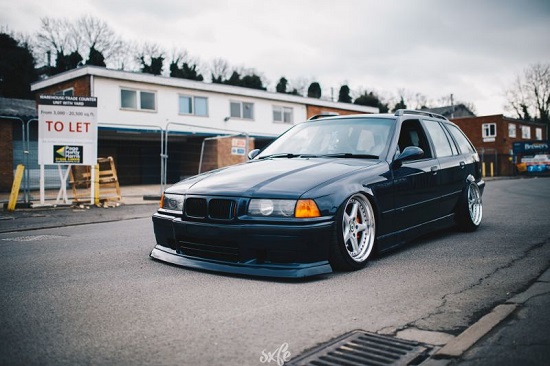 BMW Forum UK
---
BMW Enthusiast
Posts: 209
Joined: 20 May 2012, 21:51
Car model: 328 compact
1983 318is
Location: London
There is another Event on Sunday 13th September with the steam fair but every time I have been it rains.
Yesterday on the way home I got soaked.
http://www.watfordclassics.co.uk/events-cotgsep.htm
" onclick="window.open(this.href);return false;
There was also a E28 alpina as I was leaving,
When I got there the van in first pic was surrounded by other cars.
The triumph stag club and mg clubs go.
Strange on a Wednesday but a lot of cars and bikes there.
Bavarian Built Bastardised Beyond Drivability in Britain
---
BMW Enthusiast
Posts: 1211
Joined: 14 May 2013, 11:47
Car model: Alpina B8 4.6 Touring Individual
Location: Luxembourg/Wolverhampton
Nice pics, love the CSL (like the Bedford van too actually
)
'97 E36 Alpina B8 4.6 Touring (19#27), Individual Tannen Grun

'02 E39 ACS5 3.0d Touring, Individual Velvet Blau - sold

'05 E53 X5 3.0d , Sapphire Schwartz, re-mapped

'07 R56 Mini Cooper S, Astro Schwartz

Freude am Fahren - Sheer Driving Pleasure
---
BMW Enthusiast
Posts: 209
Joined: 20 May 2012, 21:51
Car model: 328 compact
1983 318is
Location: London
Bavarian Built Bastardised Beyond Drivability in Britain
---